Eiger has a proven track record in providing BPO Services to US organizations. Below are some of our Clients just to name a few:



A leading par-baked bread supplier that provides all-natural, artisan bread to retailers and restaurants from coast to coast. Eiger has been very successful at proving Bakery De France remote support for customer service, purchasing, account receivable and payable management.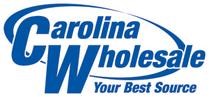 The combined power of 3 BIGGEST distributors of office machine and supply in the United States. A combined 100 years of wholesale business experience. Eiger has proven itself as expert when it comes to performing support functions for customer care, purchasing, finance and information technologies.